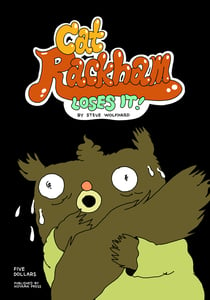 $

5.00
Cat Rackham Loses It! is a brand new, not previously published, Cat Rackham Adventure. Get on it!
• 32 pages!
• Full colour!
• It's published by the terrific Koyama Press!
• Laffs and Gaffs!
• Thrills and Chills!
NOTE: if you want a book with a signature and a drawing in it, please use the Contact link to the right of this and let me know what you'd like me to draw and your name!